Submitted by AGORA administrator on
Strengthening the Use of Evidence in Parliaments 
Effective parliaments are a cornerstone of democracy, performing three core functions: representing the citizenry, providing oversight on the actions of government, and making legislation. A range of quality evidence is needed to fulfil these responsibilities. For example, MPs need to know what the issues in their constituencies are; committees need to understand the possible impacts of legislation they are working on; and staff need access to a wide range of evidence in order to advise MPs and committees. 
Evidence used by parliaments can include:
Citizen knowledge: evidence held by citizens themselves about their lived experiences. Parliaments might gather this for example through public hearings or community visits. 
Research evidence: evidence which is produced through a formal, comprehensive and rigorous process, usually using primary and secondary literature and adhering to accepted principles of quality. Parliaments gather this through their own research departments, or through externally commissioned research.
Practice-informed knowledge: evidence gained from experience of implementing policy and practice. Parliaments might gather this in a variety of ways, for instance through expert verbal testimony, or through programme reports. 
Data: this is factual information only, without context. It can be qualitative or quantitative, and could be gathered through routine data collection systems or through stand-alone surveys or other data collection mechanisms. Parliaments may use government data
Evidence-informed decision making is not only about access to evidence itself, but also about processes, systems and structures which ensure that evidence needs are identified, planned for and addressed in a coordinated and systematic way. Evidence-informed decision-making sees evidence as one of many elements which inform a complex and highly political policymaking process, including party politics, regional and international politics, budget and financing issues, and public opinion. In order to see evidence systematically inform parliamentary business within this complex landscape, at least three factors need to be in place:
Human resource capacity (staff and MPs): with the skills to access, appraise and use a variety of types of evidence for decision making. 
Organisational capacity: processes, systems and resources which work to systematically identify, plan for and meet long and short-term evidence needs
Research-to-policy networks: formal and informal relationships between parliament and external evidence providers such as research institutions, NGOs, and expert advisory bodies
While staff and MPs are both critical to Parliament's human resource capacity, they play different roles in evidence use. MPs are rarely involved in gathering, reviewing and synthesising evidence themselves—they usually rely on staff to provide them with briefing papers, prepare speeches, and compile summaries of key social and economic indicators in their constituencies. Parliamentary staff including committee clerks, researchers, IT stafflibrary personnel and reporters preparing reports of proceedings are therefore key to the day-to-day information management in parliaments. They answer MPs' queries and research requests, produce reports for parliamentary committees, and shape the administrative and IT systems that affect evidence use. They also may be involved in connecting external experts with Parliament, for example through inviting them to contribute evidence for a report or organising a roundtable. 
Despite Parliament's many evidence and information needs, a number of internal and external barriers can prevent the systematic use of evidence by Parliaments and other public agencies. These can include:
Weak organisational and human resource capacity—for instance, some parliaments have large and well-organised multidisciplinary research teams, while others may have no research department at all. 
Varying levels of leadership commitment to evidence: ome parliaments have a strong focus and support for research and evidence at the top levels of their leadership and strategic planning, while others do not prioritise this function. 
Limited IT and library services: ssome parliaments have better-resourced library and IT services which can enable more efficient information management. 
The fast-paced political nature of the legislature and the challenges this poses for providing robust evidence in a very short timeframe is a challenge which is common to all parliaments. 
Limited links with the national research sector—while parliaments have considerable research needs, building relationships between academic institutions and policymakers can be difficult. They often have different incentives, timescales and understandings of evidence.  
The use of evidence in parliaments is therefore a broad area of interest covering internal information management, as well as institutional issues such as strategy and budget, and external relationships across the governance system. These include relationships both between Parliament and the Executive and between Parliament and other stakeholders, such as researchers, NGOs and donors. The central underpinning interest is in how Parliament systematically identifies and meets its needs for a range of evidence to inform decision making. 
This Area of Expertise, jointly hosted by INASP and AGORA, gathers and shares the expertise of parliamentary development experts as well as those in the evidence-informed policy making sector on these themes.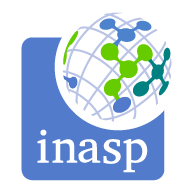 I

NAS

P

 is a

n

 international development organisation working to strengthen research and knowledge systems in 28 low- and middle-income countries. INASP works with partners across the research-to-policy system including universities, think tanks, NGOs, ministries and parliaments. Read more here: www.inasp.info