Submitted by AGORA administrator on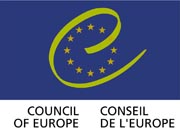 The Council of Europe, based in Strasbourg, France, now covers virtually the entire European continent with its 47 member countries. Founded on 5 May 1949 by 10 countries, the Council of Europe seeks to develop, throughout Europe, common and democratic principles based on the European Convention on Human Rights and other reference texts for the protection of individuals.
The primary aim of the Council of Europe is to create a common democratic and legal area throughout the whole of the continent, ensuring respect for the fundamental values of human rights, democracy, and the rule of law.
These values are the foundations of a tolerant and civilised society and are indispensable for European stability, economic growth, and social cohesion. On the basis of these fundamental values, the Council tries to find shared solutions to major problems such as terrorism, organised crime and corruption, cyber-crime, bioethics and cloning, violence against children and women, and human trafficking. Co-operation between all member states is the only way to solve the major problems facing society today.

Project Mapping