Submitted by AGORA administrator on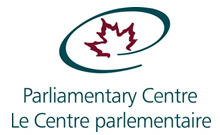 The Parliamentary Centre is a Canadian not-for-profit, non-partisan organization that supports parliaments around the world. Our assessment, strategic planning and training programs, combined with research products and networking channels, help legislatures measure their performance, build capacity, tackle key issues and promote mutual learning. In short – we help legislatures better serve their people.
The Parliamentary Centre believes that all citizens have a right to participate meaningfully through democracy, and that effective parliaments are crucial to governance and sustainable development. It is committed to continuous learning and providing support that respects the historical, cultural and political uniqueness of countries while fostering greater transparency and accountability in government.
Project Mapping