Submitted by AGORA administrator on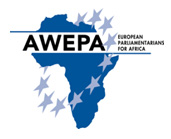 The Association of European Parliamentarians with Africa (AWEPA) works in partnership with African parliaments to strengthen parliamentary democracy in Africa, keep Africa high on the political agenda in Europe, and facilitate African-European parliamentary dialogue.
Strong parliaments lie at the heart of Africa's long-term development. They serve as the arbiters of peace, stability and prosperity. AWEPA strives to strengthen African parliaments and promote human dignity. For 25 years, AWEPA has served as a unique tool for complex democratisation operations, from Southern Sudan to South Africa.
The pillars that support AWEPA's mission include: A membership base of more than 1500 former and current parliamentarians, from the European Parliament and almost all EU member states, including Norway and Switzerland. These members devote their wide-ranging expertise to peer-learning with African colleagues; Long-term partnerships with African parliamentary colleagues which ensure local ownership and accountability; An infrastructure of political and parliamentary entry points, which spans nine African and two European offices as well as 25 parliaments in Africa and 28 in Europe, including the Pan-African Parliament and the European Parliament.
AWEPA's overarching goal is to eradicate poverty and support the attainment of the Millennium Development Goals through the realisation of human rights, democracy and development in Africa. AWEPA is an international parliamentary association that is strictly non-partisan. AWEPA has Special Consultative Status with the UN Economic and Social Council and is on the list of ODA Eligible Organisations of OECD/DAC.
Project Mapping