Submitted by AGORA administrator on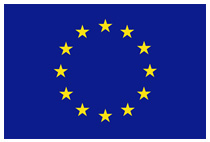 The European Commission's (EC) support to partner countries on the road to good governance is tailored to their specific situation, especially in case of fragile states. The EC follows two main strategies: to support specific interventions in the key governance areas and to promote the mainstreaming of governance in other areas of co-operation.
The key governance areas are: support to democratization and the promotion and protection of human rights and support to local ownership of governance reform processes, as these cannot be imposed from outside. This is done mainly through dialogue between the EU and its partner countries, involving all relevant stakeholders: government, civil society, political movements, parliaments and local authorities; promotion of justice and the rule of law, mainly to improve the functioning of the justice system and facilitate better access to justice for all citizens; empowerment of civil society and non-state actors; reform of public administration: EU support focuses on strengthening the capacity of governments at national, regional and local level to deliver adequate public services to the people.
Assistance is also given to enhance transparency and accountability and reduce corruption. Often decentralisation is a key element in order to deliver more efficient services to local populations and promote democratic governance; and assistance to put in place policies to combat corruption and prevent conflicts.