Submitted by AGORA administrator on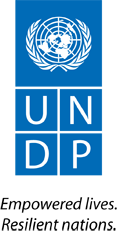 As part of its Democratic Governance practice area, the United Nations Development Programme (UNDP) provides support to parliaments to ensure that they have the capacity, resources and necessary independence to carry out their core functions effectively.
Parliamentary development is a particularly strategic entry point for UNDP programming and policy advisory services in a bid to harness parliaments Development Goals. The organisation now supports more than 60 parliaments around the world. Parliamentary development is one of the fastest growing areas of UNDP's democratic governance practice, with the number of projects up tenfold from a decade ago.
UNDP provides a package of integrated technical assistance aimed at strengthening the three chief functions of parliaments – lawmaking, oversight, and representation. The organisation works to build the capacity of legislators and technical staff, promote institutional reform, and strengthen parliaments' relationships with the executive and judiciary branches of the government as well as with civil society.