Submitted by AGORA moderator on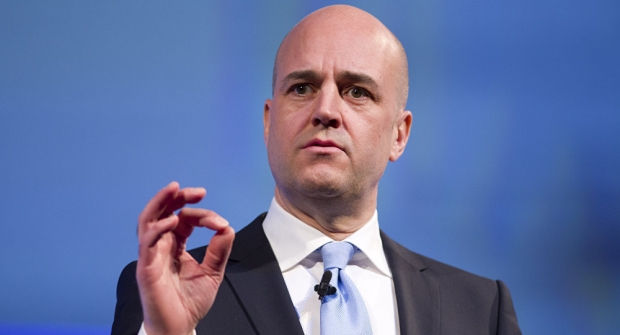 The Board chair of the Extractive Industry Transparency Initiative (EITI) John Fredrik Reinfeldt, former Prime Minister of Sweden and the head of the EITI Secretariat in Oslo Jonas Moberg visited Sierra Leone to get government's commitment to implementing the EITI findings and recommendations.
"They are here to support Sierra Leone in implementing the EITI and to get an assurance from the government that there is political will to implement the EITI" Mina Horace National Coordinator of Sierra Leone Extractive Industry Transparency Initiative (SLEITI) said.
They met with President Koroma, the Chief of Staff, reporting entities like the National Minerals Agency (NMA), the National Revenue Authority (NRA), the Anti-Corruption Commission (ACC), civil society and the media.
"We help you with our tool to create international standards in this country that everyone is following. We therefore push on to companies coming here to actually behave and to do things correctly and follow the standards," John Fredrik Reinfeldt said. "And provide government with the tool to fulfil their election promises that they will stop corruption and promote transparency in the mining sector."
It is open to join the EITI, he said. If countries join it is mandatory to follow the standards. "There is a will in Africa to actually increase transparency and have better management surrounding the extractives," he said.
Twenty five countries in Africa have joined the EITI voluntarily. Total membership of the EITI is 51 currently. Countries like Iran, Russia, Saudi Arabia and China are not part of the EITI.
There is currently no EITI law in Sierra Leone. The EITI report shows that 20 percent of revenue from the extractive sector in 2013 was from the oil and gas sector and mining contributed 80 percent, Ms Mina Horace said.
The EITI was launched by UK Prime Minister Tony Blair at the World Summit on Sustainable Development in Johannesburg in 2002. The objective is to strengthen transparency and accountability in the extractive sector. The report seems to be lagging behind as the country is still working on the 2014 report. The major reason for the delay is the ebola outbreak that stormed the country in 2014 and 2015.
In increasing knowledge about the EITI process, the National Advocacy Coalition on Extractives (NACE) held a workshop on the process at the Hill Valley Hotel on 25 and 26 August 2016 for both civil society and the media.
Source: http://awoko.org/2016/08/29/sierra-leone-newseiti-chair-and-head-of-secretariat-visits-sierra-leone/