Submitted by AGORA moderator on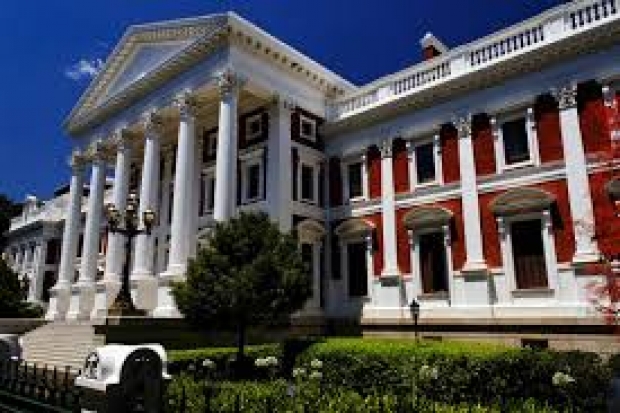 Parliament has noted with great concern a sensational article of the City Press, on the Secretary To Parliament (STP), which essentially rehashes a series of old articles, to which this institution had replied comprehensively. Compounding this situation is the apparent personal targeting of the STP, and baseless insinuations of wrong doing or breaking of the law on his part. Indicators are to the effect that the City Press journalist on this crusade, derives personal joy at vilifying the STP at all costs up to a point of selective morality and negation of basic facts provided.
Parliament sees the series of articles as efforts aimed at denigrating the standing of the STP, hoping to derail the programme of remodelling and repositioning this institution to be able to lead good governance from the front, as it has begun turning the corner with a clean audit finding by the Auditor General. We therefore reject these articles as sensational and misleading, and should be rejected with the contempt they deserve.
The report ignores facts and selectively portrays costs of the official trips to international partners of Parliament as very high, negating for example, the applicable Rand-Pound exchange rates that any South African gets subjected to when visiting London or other European countries. For example, a basic hotel accommodation service which costs R1300 for bed-and-breakfast for every civil servant in South Africa, could cost about R23 000 per day in London. The policies are clear with regarding to transport and accommodation services the STP, as the Accounting Officer of Parliament, is entitled to nationally and internationally.
Regarding the provision of chauffer services in the country, this was done in line with the applicable policies and regulations.
Parliament is determined to sustain its constructive and principled labour relation management approach, which would withstand the negative tone carried in one of union leaders' rather irresponsible utterances. Issues other leaders are commenting on are literally being revived from the grave-site, as they were raised in the Joint Standing Committee of Parliament and the secretariat dealt with and closed them.
Parliament strongly believes that attempts to derail efforts to improve the performance outputs and outcomes of Parliament through among others, tightening financial management, strengthening of performance based and results driven management of staff, and improving overall efficiencies of this institution, is bound to fail. A culture of entitlement to bonuses that had permeated every unit of the institution over many years, had to be confronted and corrected through decisive leadership and management.
Collectively, we need to ensure that Parliament is able to deliver better services to Members of Parliament and the people of South Africa, while progressively striving for excellence. We will always reiterate that an institution that achieves 46% of its performance targets, has no basis to grant bonuses willy nilly. Of course this decisive and correct stance taken by the management of Parliament, is being explained and managed in a series of engagements with the employees and their representative union.
Cross posted from All Africa: http://allafrica.com/stories/201612190267.html