Submitted by AGORA moderator on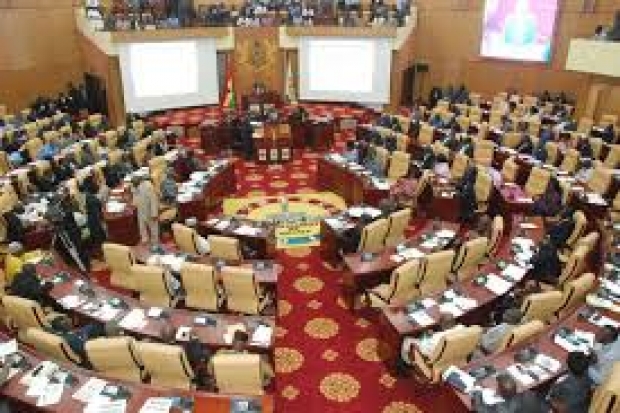 There is currently a raging confusion within the National Democratic Congress (NDC) over persons to occupy the various parliamentary positions when parliament begins sitting of the 7th Parliament of the Fourth Republic later this week.
Some names have already been penciled for as prospective occupants of those positions including the post of Second Deputy Speaker of parliament, Minority Leader and Chief Whips after its National Executive Committee (NEC) Meeting.
It has widely been circulated that veteran lawmaker for Nadwoli in the Upper West region, Alban Kingsford Sumana Bagbin is tipped to be Second Deputy Speaker while Haruna Iddrisu outgoing Minister of Employment and Labour Relations is being considered for Minority Leader and Muntaka Mubarak as Chief Whip on the side of the minority.
Deep-throat sources within the NDC revealed to ultimatefmonline.com that these names have triggered tension within the party further creating divisions in the already fragmented party that is yet to get out of the shock of its electoral defeat.
In the ensuing confusion which must be settled before parliament commence sitting, the Volta Regional Caucus in Parliament has also nominated the Chairman of the Finance Committee of Parliament, James Klutse Avedzi for the Minority Leader position of the 7th Parliament of the Fourth Republic to be constituted on January 7.
The 25 member group is confident that their candidate who's also the Member of Parliament for Ketu North will receive the endorsement of the party.
Hon. James Klutse Avedzi has in the soon to be dissolved 6th Parliament vehemently defended the government when it comes to issues of loan agreements to be entered into by the Republic of Ghana and has constantly been engaged in heated arguments with the Minority Spokesperson on Finance, Dr Anthony Akoto Osei.
Member of Parliament for Keta, Richard Quashigah told Accra-based Joy FM that he expects that whoever will get the nod would be a decision based on consensus.
"If we get some committed, merticulous individual that we all agree on to be the Minority Leader and he gets support from the Deputy Minority Leader as well as the whips and the rank and file of members especially back-benchers we can really make the needed impact that our people out there who have elected us are expecting us to make on the floor of the House. As a regional block 25 of us have made a presentation that we think that Hon. James Klutse Avedzi will be best suited as Minority Leader of Parliament that is the position of the Volta Region. Whatever choices that are made at all the regional levels must be brought together before the elected members for discussion."
Cross posted from Ghana Web: http://www.ghanaweb.com/GhanaHomePage/NewsArchive/Big-fight-in-NDC-over-...
Tags: