Submitted by AGORA moderator on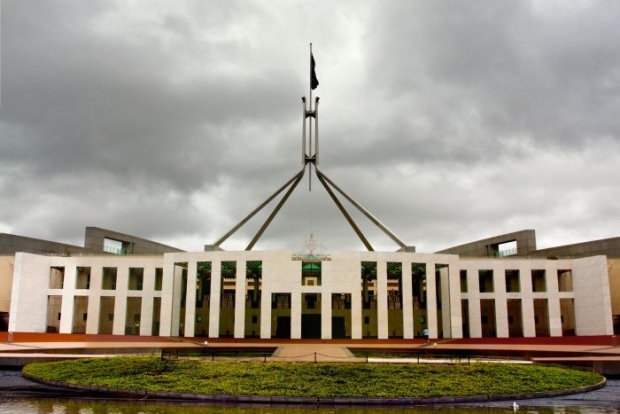 Richard Di Natale is the only leader of the three major parties to support the call from Aboriginal and Torres Strait Islander leaders for Australia's constitution to be reformed to enshrine an Indigenous voice in parliament.
A meeting of more than 250 delegates at Uluru last week rejected the idea of constitutional recognition, saying instead they wanted a constitutionally enshrined Indigenous voice in parliament and a commission that would work on securing a treaty.
They rejected the word "recognition" outright, calling the proposed changes a reform.
'We want referendum': intensive Uluru talks call for an end to the fighting
Read more
Di Natale has called on the Turnbull government to listen to the calls for structural reform, saying real changes meant a treaty with Australia's First Nations people.
"It means ensuring that Aboriginal people have a strong voice and a strong representative body, and the Greens stand with them," Di Natale said.
"Malcolm Turnbull now has an opportunity to listen and act, to bring the country together, and he can do that if he's prepared to finally give Indigenous people the voice they so desperately need in the nation's parliament through a representative body and start making progress towards a treaty.
"If constitutional recognition is a step on the pathway to achieving those things it will be a great thing for the nation.
"If on the other hand Malcolm Turnbull thinks that simply making a few changes to the constitution without deep structural change, like an Indigenous representative body and ensuring that we have a treaty with our First Nations people, then he will be continuing the huge disadvantage that we see right now."
Turnbull warned on the weekend that the last "controversial" amendment to the constitution was approved in 1946, demonstrating that the majority of Australians were conservative on questions of constitutional reform.
"History would indicate that to succeed not only must there be overwhelming support, but minimal, or at least tepid, opposition," he told the National Reconciliation Week lunch in Melbourne.
"No political deal, no cross-party compromise, no leaders' handshake can deliver constitutional change.
"To do that, a constitutionally conservative nation must be persuaded that the proposed amendments respect the fundamental values of the constitution and will deliver precise changes, clearly understood, that benefit all Australians."
The Labor leader, Bill Shorten, did not publicly back the Uluru statement either, saying only that Labor would now look at the recommendations.
Harold Holt's death and why the 1967 referendum failed Indigenous people
Gary Foley
Read more
"We owe them an open mind on the big questions – the form recognition takes, on treaties, on changes required to the constitution, and on the best way to fulfil the legitimate and long-held aspiration of Aboriginal and Torres Strait Islander people for a meaningful, equal place in our democratic system," he said on the weekend.
"It is important that we combine government and opposition to try to work cooperatively, I'm sure we will have further dialogue, both of us will need to think hard, talk to colleagues and the Referendum Council and broadly with the community," he said.
The Referendum Council will provide details of the new proposal from Indigenous leaders in its final report to the Coalition and Labor on 30 June.
Cross-posted from: https://www.theguardian.com/australia-news/2017/may/29/labor-and-coaliti...