Submitted by AGORA moderator on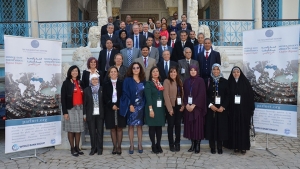 The Parliamentary Network on the World Bank and IMF will co-host with the World Bank and the IMF a Parliamentary Workshop on the week of October 9 in Washington D.C. on the occasion of the 2017 Annual Meetings of the World Bank and the IMF. Members of Parliaments will have the opportunity to engage with senior officials from both institutions on issues related to global economy and development. The participating MPs will also have the chance to attend other Annual Meeting events, among them the Program of Seminars and the Civil Society Forum. Interested participants are invited to email jpo1@parlnet.org and parliamentarians@worldbank.org.
Cross-posted from the monthly update on World Bank Group engagement with legislators (June 2017edition): http://mailchi.mp/worldbank/opening-the-world-bank-group-to-parliamentar...