Submitted by AGORA moderator on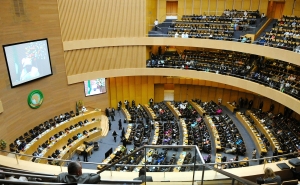 Next week the United Nations Educational Scientific and Cultural Organization (UNESCO) is celebrating Africa Week. From 22 to 24 May the African Member States Group at UNESCO under the chair of Mozambique is going to organize concerts, film screenings, exhibitions and round table debates.
We at AGORA - Portal for Parliamentary Development are also celebrating Africa Week. On the occasion, we will provide you with the latest news on parliamentary development in Africa!